Travel to Botswana
Laying in the heart of southern Africa, Botswana is a country that exemplify the safari experience and embodies the outstanding beauty of Africa. The arid desert country is one of miraculous scenes, and to ensure it stays that way, Botswana has adopted a low-impact, high-cost tourism policy which guarantees its visitors exclusivity, luxury and the feel of a true African wilderness.
Overview
Overview of Botswana
The allure of picture-perfect panoramic plains stretch as far as the eye can see, granting Botswana the title of being a Mecca to all photography enthusiasts. Its allure is one of diversity, a country that absorbs the beams of the African sun and in turn, transforms its desert heat into a glittering landscape of marvel and magnificence.
The dusted town of Maun is the gateway to all things safari in Botswana and although the country is a vast arid region of red desert sand, the Central Kalahari is unusually carpeted by grass-covered dunes, dotted by ancient baobab and acacia's, and flourishing with vegetation.
Journey to the world's largest inland delta and drift through shimmering floodplains, pools and lily covered lagoons which is essentially known as the Okavango Delta.
Chobe National Park is a collection of paradise-like eco-systems, swarming with the flutter of remarkable birdlife which are attracted by the thriving growth of lush plant species; all coming together to fill the outstandingly beautiful landscape of the Africa wilderness.
Travel Details
Botswana's Infrastructure
Botswana's infrastructure is excellent and the country is relatively safe. Home to international bank facilities and luxurious accommodation, Botswana is sure to impress the most seasoned of travelers.
Geography
Botswana is largely covered by the Kalahari Desert, but inland rivers run deep and the Okavango Delta gives rise to a lush emerald covered landscape.
Access Details
Botswana has daily flights to Gaborone and Maun via Johannesburg OR Tambo Airport and Cape Town. Domestic flights connect between Gaborone, Maun, Kasane and Francistown. Self drive is only recommended with two or more 4×4 vehicles. Vehicle hire is available.
Suggested Stay for Botswana
The ideal time to experience Botswana is between 7 – 10 days.
Seasons
Botswana's Seasonal Travel Details
Botswana is consistent with a arid-desert climate.
The wet season causes the delta to swell and the desert bursts into blossoming colour from November to March.
Rain generally stops in the month of April and the areas become dryer toward October. During this time, game congregate around permanent water holes and the water streams of the delta.
Experience
The Botswana Experience
One of best safari destinations in Africa. Safari activities in Okavango, Chobe, Mashatu and Kalahari. Discover Rock Art, archaeological treasures, traverse expansive salt pans, discover giant baobab trees, explore red sands of Kalahari, and seek out elusive desert animals.
The country is a Mecca for photography, wildlife safaris and adventures. Botswana is one of Africa's booming economies, and as such, the country welcomes international guests with warm smiles and open arms.
Offering everything from ancient history, African tradition and culture, an outstandingly miraculous landscape and of course, a safari destination that is home to a diverse population of exceptional wildlife. There is no doubt that Botswana is one of the best countries to visit when on safari.
If the Okavango Delta is visited for its striking beauty then the Moremi Wildlife Reserve is all about the game.
Famous for the march of more than 70000 migratory African elephants, Chobe National Park is one of Botswana's magnificent treasures.
This far-stretching desert conquers and reign supreme across six African countries, with its crown jewel laying in the heart of Botswana, known as Central Kalahari.
Testimonials
"Greenlife Safaris has helped us plan three life changing trips through Southern Africa. What sets them apart is that they were by our side, just a call away and helped us with a few things like when we blew out 2 tires on the rental car out in the bush and when we left some valuables in a hotel safe."

USA

"Greenlife organized our safari and we couldn't be more happy with the way things worked out. From the initial planning stages when Russ responded immediately to all my questions about our personal requirements and how we were going to keep it within my budget".

USA

"Best Safari company, very professional, passionate team who cares about you and the environment and makes your safari dreams come true."

Canada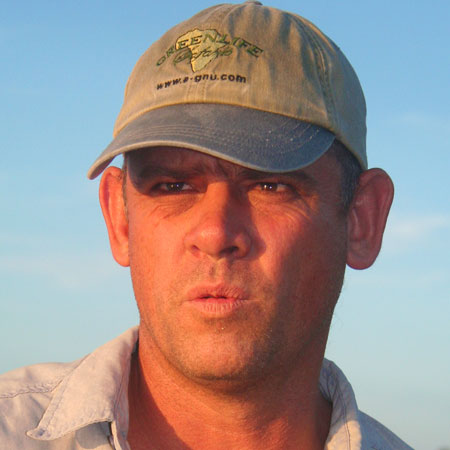 More holiday and safari ideas
Malaria Free Family Safari and Cape Town

Romantic South Africa

Best of Botswana

Best of Namibia

Best of Zambia

Bush and Beach Duo