Marine Big 5 – Ocean Encounters
Create unforgettable memories in Africa
Discover the ever-changing vistas of southern Africa&'s underwater diving and snorkelling adventures. Explore the multi-coloured reefs as the tropical coral dwellers pass by undisturbed.
Lake Malawi is home to the world's largest number of fish species and the smartest fish on the planet resides in these waters, the endangered cichilid.
Cage diving is an exciting and safe method to encounter the marine wildlife and South Africa has a number of famous diving spots that are sure to inspire any diver.
Dives at the Protea Bank are famous for various shark species, whale sharks can be seen at Sondwana and Kosi, and raggie sharks have been sighted at Aliwal Shoal.
South Africa also play host to the whale migration; these ocean giants gather in the waters of the south west Cape Coast and can be seen from the shoreline. Maputaland has some very ancient ocean dwellers; leatherback, loggerhead and green turtles are known to frequent the waters.
Meet the charismatic Marine Big 5
Bottlenose dolphins, who school in the hundreds
Cape fur seals populate the rugged islands surrounding our coastline
The endangered African penguins – torpedos in tuxedos
The majestic and misunderstood great white shark
The Southern Right Whales who migrate to our shores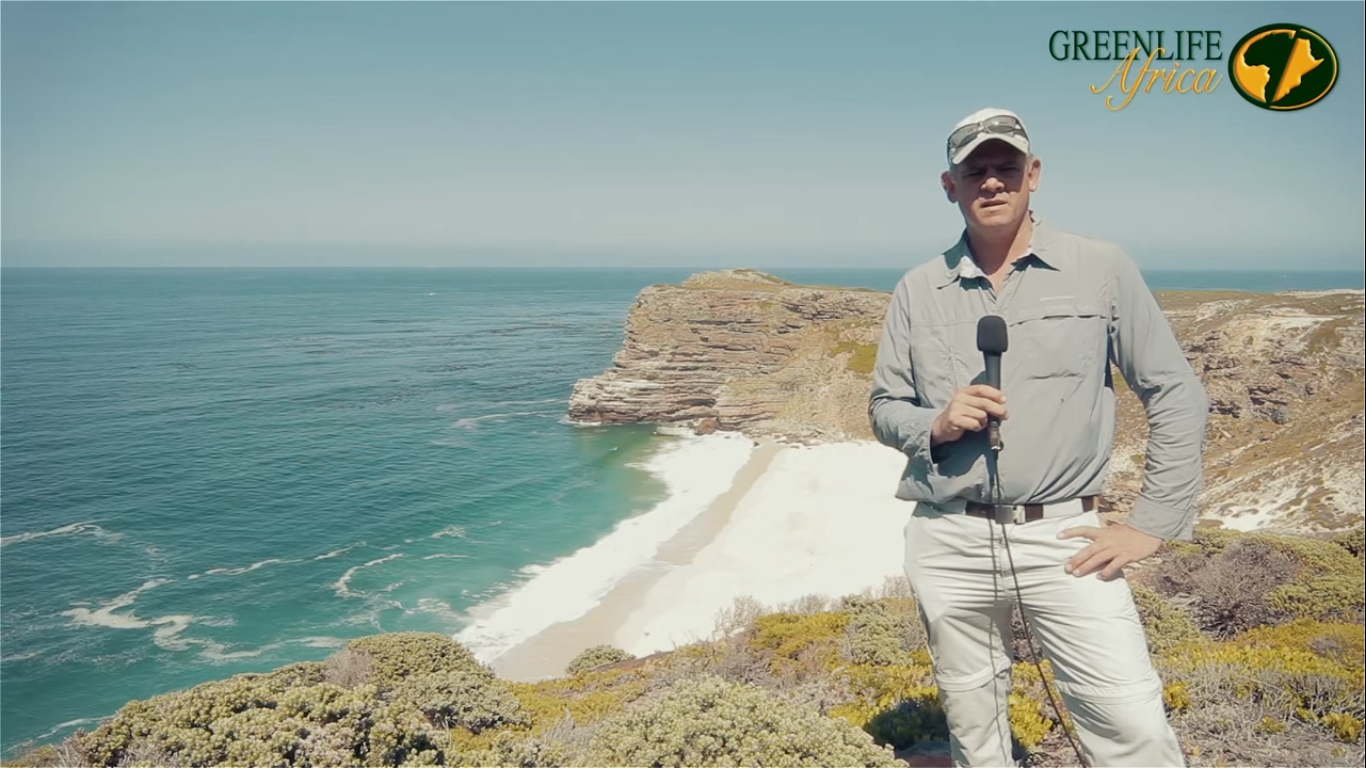 Advice from Safari Russ:
"The miraculous migration of swirling sardine shoals attracts opportunistic sharks, gannets, seals, dolphins and whales to the coastal areas of Transkei and southern Natal in South Africa."
Incredible Ocean Experiences
No matter where you go travel in Africa, Greenlife will ensure that you have an unforgettable experience. Africa is a unique place that captivates and teaches you a different perspective of life and being underwater will inspire you.
Boat Based Whale Watching

Visit the Penguins

Shark Cage Diving

Marine Safari

Snorkel with Seals

Scuba Dive

Dive with Blue and Mako Sharks

Pelagic Bird Watching