Malaria-free Family Safari in South Africa
There is always a health risk when travelling in a known malaria area. Children and pregnant mothers are more vulnerable than others and selecting destinations in temperate areas and on higher altitude is the best way to avoid the problematic mosquitoes.
In South Africa we offer some fantastic malaria-free safari options.
The Garden Route and Eastern Cape have become well established wildlife areas with picturesque habitats and managed big game reserves including the big five.
To the north of Johannesburg there are options to see wildlife in Pilanesburg, The Waterberg, Welgevonden and Madikwe Game Reserve.
Best time to go graphic goes here…
What makes this family holiday unique?
4 Nights in Cape Town
---
The Mother City
Known as the Mother City, Cape Town is a unique metropolis filled with a vibrantly modern city atmosphere, surrounded by magnificently alluring beaches, and overlooked by a mystical guardian; the gigantic Table Mountain. The city is currently Africa's most popular tourist attraction and has recently been voted as the world's top holiday destination. So you can expect nothing less than the best; world class infrastructure and an array of exciting activities that are sure to leave you with memorable experiences.
Other remarkable treasures and renowned historical landmarks include Robben Island and the Castle of Good Hope. Entertainment and nightlife is a big part of the Cape Town experience. To get you in the mood, the Victoria and Alfred Waterfront is always brimming with excitement; from chic boutique stores to lavish cocktail lounges, or unwind in the classy ambience of one of many dinning venues.
Cape Town is truly a remarkable example of historical vigour and modern extravagance intertwined with breathtaking landscapes; all guarded by a diverse cultural heritage. Better yet, combine your stay with a safari and explore the African wilderness in a nearby South African national park.
3 Nights in Waterberg & Welgevonden
---
A unique biosphere
"Nature rules across one of Africa's perfectly preserved landscapes. This area which is filled with vast sepia plains of open savannah gives way to the towering range of mountains and rocky escarpments and is known as the Waterberg. Recognized and deemed by UNESCO, the Waterberg is the only savannah covered Biosphere Reserve in the world. Rivers, streams and lakes sparkle with nature's beauty as the warm subtropical African sun beats down across the landscape.
Within the Waterberg district, you will find the Welgevonden Private Game Reserve, which is Big Five territory and home to many species of wildlife.
The inspiring landscape and its rugged beauty of rocky gorges, multi-coloured sandstone and endless vistas are well worth the visit, offering an intimate experience of Africa's untouched bushveld.
3 Nights in Madikwe Game Reserve
---
A conservation success story
The Madikwe Game Reserve is yet another one of Africa's great conservation efforts to preserve and safeguard wildlife. Compared to many other game reserves in Africa, Madikwe is special because it owes its success to the cooperative efforts of government, private sectors and more importantly, the local communities.
With the inception of Operation Phoenix in 1991, the reserve boasts the largest resettlement program in the world with more than 8000 animals roaming the vast open grass plains and woodlands. Rhino, lion, elephant, buffalo, leopard, cheetah and hyena are dispersed throughout the landscape, from huge rocky hills to open plains cut through by rivulets; bordered by the green blue hues of the Dwarsberg Mountains.
Ideally situated just outside of the luxurious entertainment and holiday destination of Sun City Resort, Madikwe Game Reserve provides travellers the opportunity to combine the glamour of lavish living with the natural setting of an African wildlife safari.
Let us customize your holiday to South Africa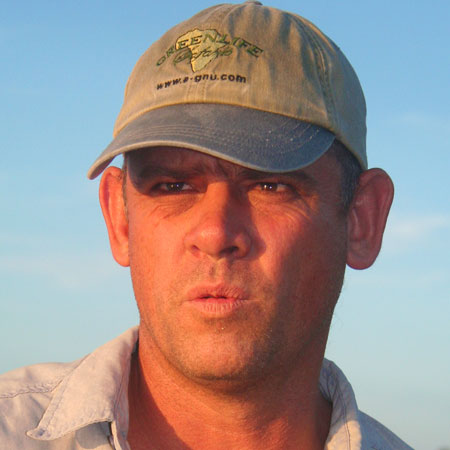 Testimonials
"Greenlife Safaris has helped us plan three life changing trips through Southern Africa. What sets them apart is that they were by our side, just a call away and helped us with a few things like when we blew out 2 tires on the rental car out in the bush and when we left some valuables in a hotel safe."

USA

"Greenlife organized our safari and we couldn't be more happy with the way things worked out. From the initial planning stages when Russ responded immediately to all my questions about our personal requirements and how we were going to keep it within my budget".

USA

"Best Safari company, very professional, passionate team who cares about you and the environment and makes your safari dreams come true."

Canada
More holiday and safari ideas
Malaria Free Family Safari and Cape Town

Romantic South Africa

Best of Botswana

Best of Namibia

Best of Zambia

Bush and Beach Duo