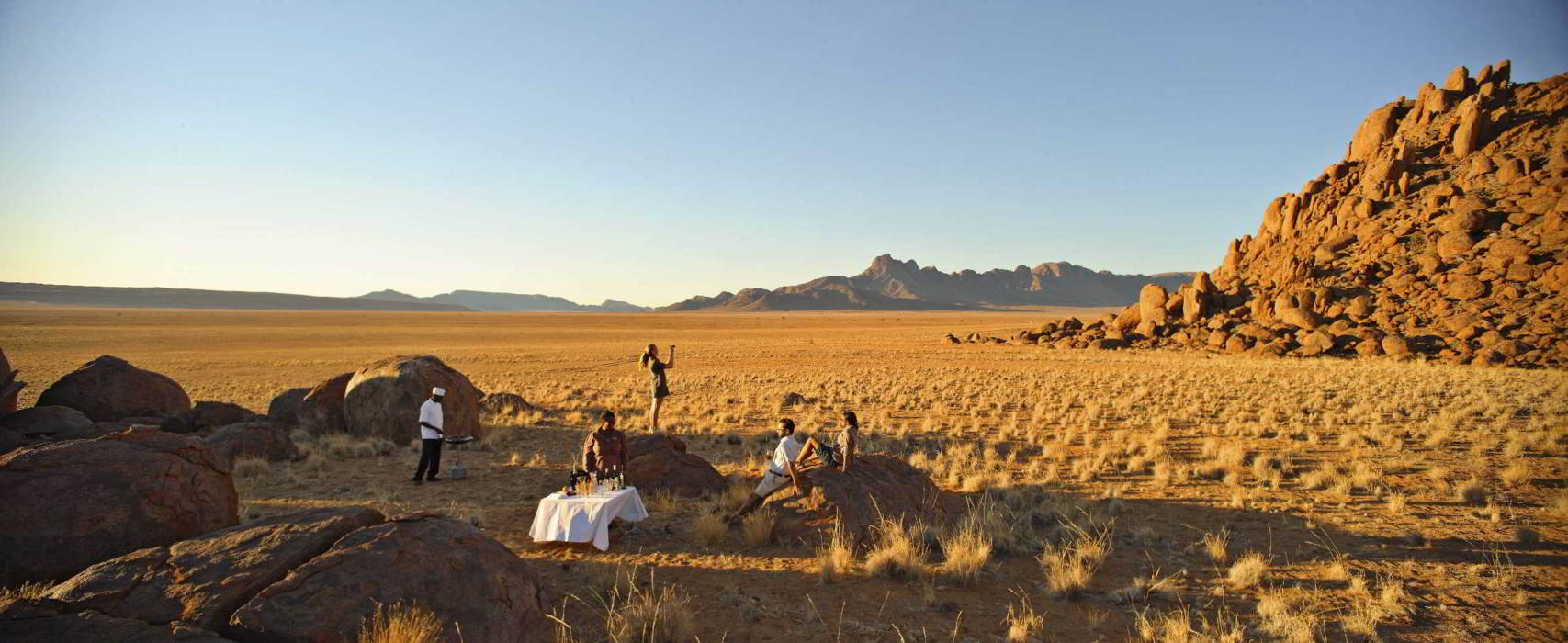 A place of vastness with haunting beauty, Namibia captivates you in a land that has to be one of the greatest wilderness areas left on earth. Travel in Namibia involves great distances and the most efficient way of getting around is by charter aircraft. This not only reduces the time on the long dusty roads but also offers low altitude aerial perspectives of the magnificent arid terrain.
Our recommendations begin with a visit to the oldest desert on earth. Sossusvlei in the Namib has dramatic red dunes that rise above the remnants of a network of old salt lakes. Take the opportunity to climb the towering sand dunes, a photographer's paradise and experience the stars and the night sky like nowhere else.
The coastal village of Swakopmund washed by the cold Atlantic Ocean is a remnant of the former Germany colony. Here you still taste traditional German fare and explore the many adventure opportunities including skydiving, sea-safaris, camelback rides, etc.
Ideal Duration: 11 Nights / 12 Days
Best time to go graphic goes here…
What makes this holiday unique?
3 Nights in the Namib Desert
---
The Namib Naukluft Park is a scenic wonderland
Vast plains of sand swept silence await all who journey to the world's oldest desert; a landscape believed to date as far back as 80 million years. It is here in the aridity of the Namib Desert where you may be privileged enough to experience the creative imagination of nature herself. Mighty ridges curvaceously rise to form some of the world's most majestic shaped dunes and heights peaks.
Essentially a vast sea of sand, the Namib Desert embodies the isolation, solitude and tranquillity of a barren wilderness. As the African sun rises from beneath the horizon, it shades the desert in the romantic tones of a soft yellowish-gold glow, fading into orange hues before hints of pinks, purples and deep reds reveal the full extent of its mysterious splendour. Amongst the striking beauty of this vast, remote and vacant desert hides some remarkable and unique sites not to be passed by.
Boasting the highest dunes in the world, Sossusvlei is a land of shifting sands and sculptural beauty. Visit Dead Vlei and walk between the ghostly appearance of dead camel thorn trees which jut out from an apocalyptic bone-dry encrusted lake, back dropped by the apricot tones of huge sand dunes.
2 Nights in Swakopmund and Walvisbay
---
A coastal haven
Combine the fascinating atmosphere of Germany's tiny town, Bremen, add a dash of African adventure, the arid solitude of the world's oldest desert and the icy surf of the Atlantic Ocean, and you will surely end up with the surreal town of Swakopmund.
This is where desert dunes slope down to mean ocean waves; and between these two stark contrasts lays the eclectic European influenced town of Swakop, as it is more affectionately known. It is here where you will discover the bohemian flair of sidewalk cafes, its resort-like appeal resonating from the seaside promenade and the historical grace of German architecture that lines the streets, all neatly packaged between the desert sand's deep shades of beige and the ocean's shimmer of crystal blue.
What would Swakopmund be without the excitement and extremes of a truly African escapade? Becoming increasingly popular as one of Africa's most popular adventure centres, both Swakopmund and the nearby town of Walvis Bay are both jam packed with adrenaline pumping activities.
Highlights of this region:
3 Nights in Damaraland's
---
A Cultural World Heritage Site
Enter a world of grand contrasts, mysterious and unsurpassed magnificence; a land that embodies nature's unique splendour draped in the rustic tones of burnt browns, towering oranges and rocky reds; a land swept by ever-changing winds, carving ancient rock into peculiar formations that tickle the imagination of man; enter Damaraland and explore all that is scenic and majestic.
Damaraland's vast panoramic plains are an inspiration to all that visit its land, a distinctive wildness where time dissolves and nature reigns supreme throughout the arid Namibian Eden.
Rising from vast plains of barren vistas is the rocky heights of Brandberg Mountain. This mountain range is Namibia's highest and is most famously known for the mind baffling rock painting known as White Lady. If ancient rock art tickles your interests, then you'll be happy to learn that Damaraland is home to the world's largest open air collection of rock paintings and rock engravings situated at Twyfelfontein, a Cultural World Heritage Site according to UNESCO.
3 Nights in Etosha National Park
---
Drink up the mindblowing scenery
World-renowned and known to be Namibia's greatest and most scenic wildlife sanctuary, the Etosha National Park is an arid wonderland that far exceeds the expectations of its visitors. It is here where dust demons dance across a vast flat depression, as it gleams a blinding silvery-white and covers newly a quarter of Etosha National Park's surface.
Believed to be an inland lake some 12 million years ago, all that remain now is the cracked clay pans of a shimmer and glisten muddy layer which distorts the African sun's fiery rays, casting a myriad of mirages and deceiving the eyes of the onlooker. Though deprived of water for most of the year, the Etosha Pans become a shallow green-blue algae pool after the refreshing showers arrive during the rainy season, attracting a prolific number of flamingos, pelicans and other waders.
Game is prolific in Etosha National Park, boasting more than 114 species of animals, including Africa's much sought after; the Big Five. The splendour of Etosha does not revolve around the number of wildlife that roam these plans, but around the ease at which animals are seen throughout the day and night.
Let us customize your holiday to South Africa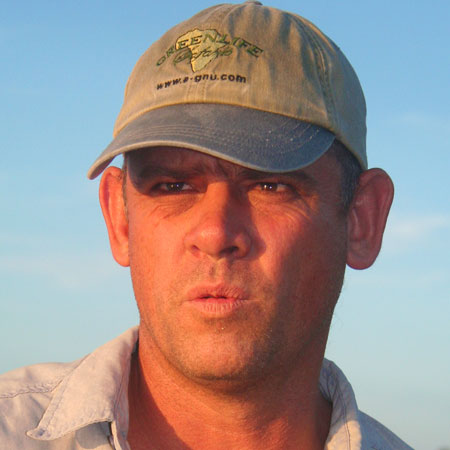 Testimonials
"Greenlife Safaris has helped us plan three life changing trips through Southern Africa. What sets them apart is that they were by our side, just a call away and helped us with a few things like when we blew out 2 tires on the rental car out in the bush and when we left some valuables in a hotel safe."

USA

"Greenlife organized our safari and we couldn't be more happy with the way things worked out. From the initial planning stages when Russ responded immediately to all my questions about our personal requirements and how we were going to keep it within my budget".

USA

"Best Safari company, very professional, passionate team who cares about you and the environment and makes your safari dreams come true."

Canada
More holiday and safari ideas
Malaria Free Family Safari and Cape Town

Romantic South Africa

Best of Botswana

Best of Namibia

Best of Zambia

Bush and Beach Duo